Google Scholar provides the ability to search scholarly information across different platforms. The Kidsploration Library has linked up with Google Scholar and you can now find and access Library subscribed content via Google Scholar.
The following steps show you how to link Google Scholar with Kidsploration Library.
1) Go to scholar.google.com
2) Open the menu on the top left corner and then click Settings.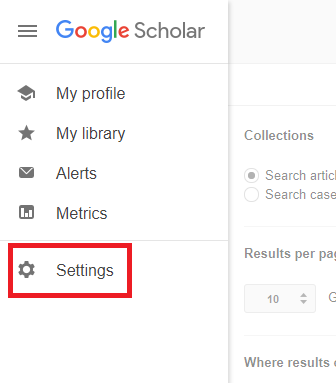 3) Click Library links on the left-hand side. Then search for "Yew Chung College of Early Childhood Education".

4) Check the box next to YCCECE Library and then click Save.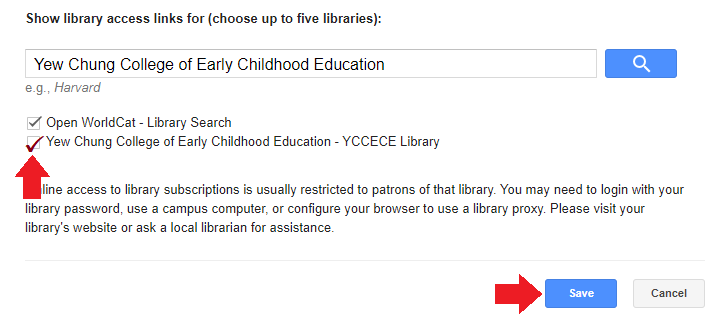 5) Done! Now let's try to search for something.
The link on the right-hand side are links to the full-text. You can see YCCECE Library is now one of the full-text sources! When you click on "YCCECE Library", you will be directed to a verification page.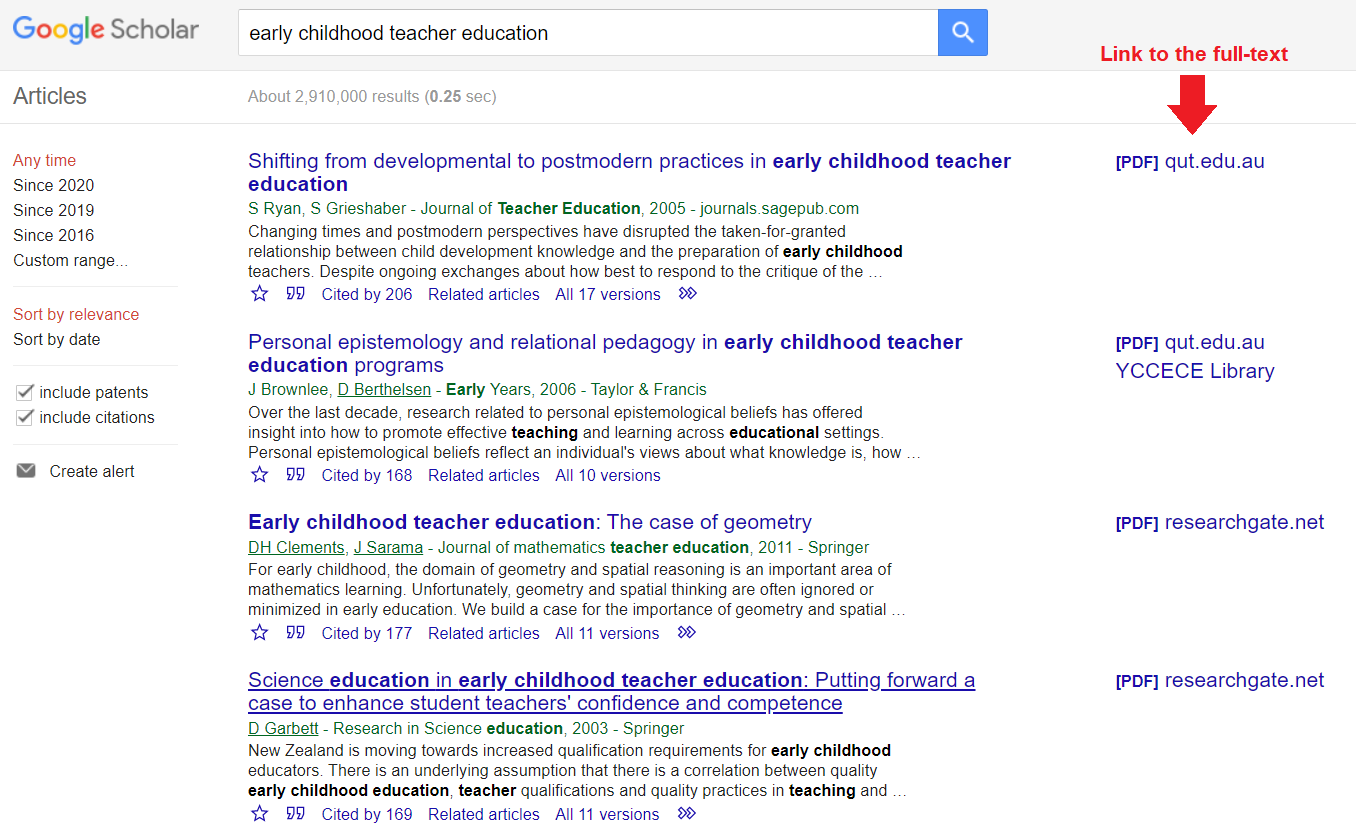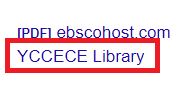 6) Simply log in with your College email username (Student ID / Staff email name) and password to access and read the full-text.