Library Collection
The Library provides the College community with opportunities and resources that enable learning and enrichment of the educational experience. The purpose of the information below is to help you become familiar with the Library effectively. Our Library contains different kinds of resources. They include books, serials, DVDs and electronic resources including e-databases, e-books and e-journals, together with reading areas and PC workstations. For further information, please visit the Library website or ask a Library staff member.
Print and Non-print Materials
Including books, newspapers, periodicals, maps, music scores, and any other print materials
Including audiovisual materials, electronic resources, microforms, and any other non-print materials.
About the Collection
As Our College major subject is Early Childhood Education (ECE), the lending Collection mainly covers a comprehensive Early Childhood Education (ECE) discipline designed to meet the needs of students/employees.
The library is continuing to develop more ECE resources from physical collections to electronic resource collections.
Our Collection of Physical items composition promoted as follows:
Collection
Total
Audio-visual
667
Children Books
673
ECE Collection
1430
General Collections (CHI)
713
General Collections (ENG)
1584
Laptop
10
Periodical
1406
Reference
148
Course reserve
159
Professor Rhee Collection
62
Yew Chung Collection
54
Closed Collection
38
Total Library Stock (items):

 

6944
 
 
Data from 2019.06.19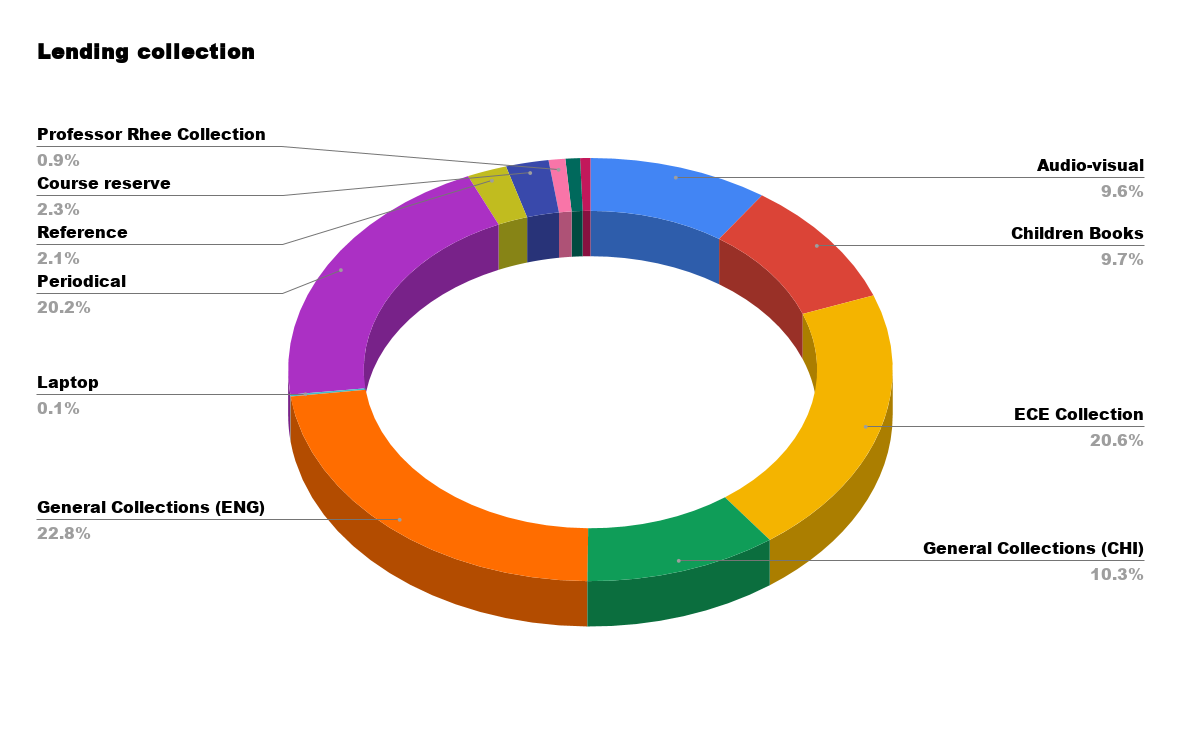 If you looking for E-Resources, please click Here.