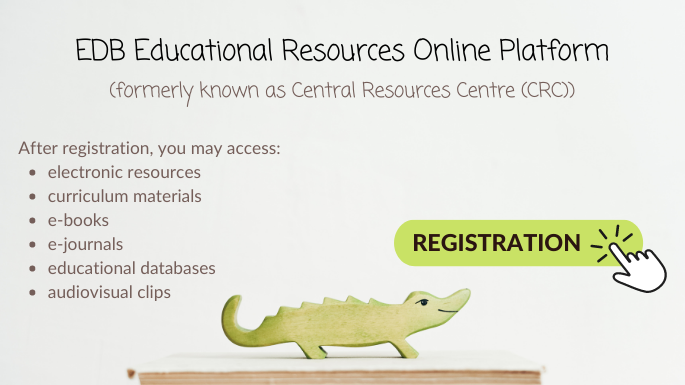 Please note that the EDB Central Resources Centre (CRC) was closed in September 2020.
A new Educational Resources Online Platform (EROP) has been launched by the EDB to provide electronic resources to support teaching, learning and teachers' professional development in Hong Kong.
The new platform provides electronic resources, curriculum materials, e-books & e-journals, educational databases and audiovisual clips.
To access the e-resources, please register online.