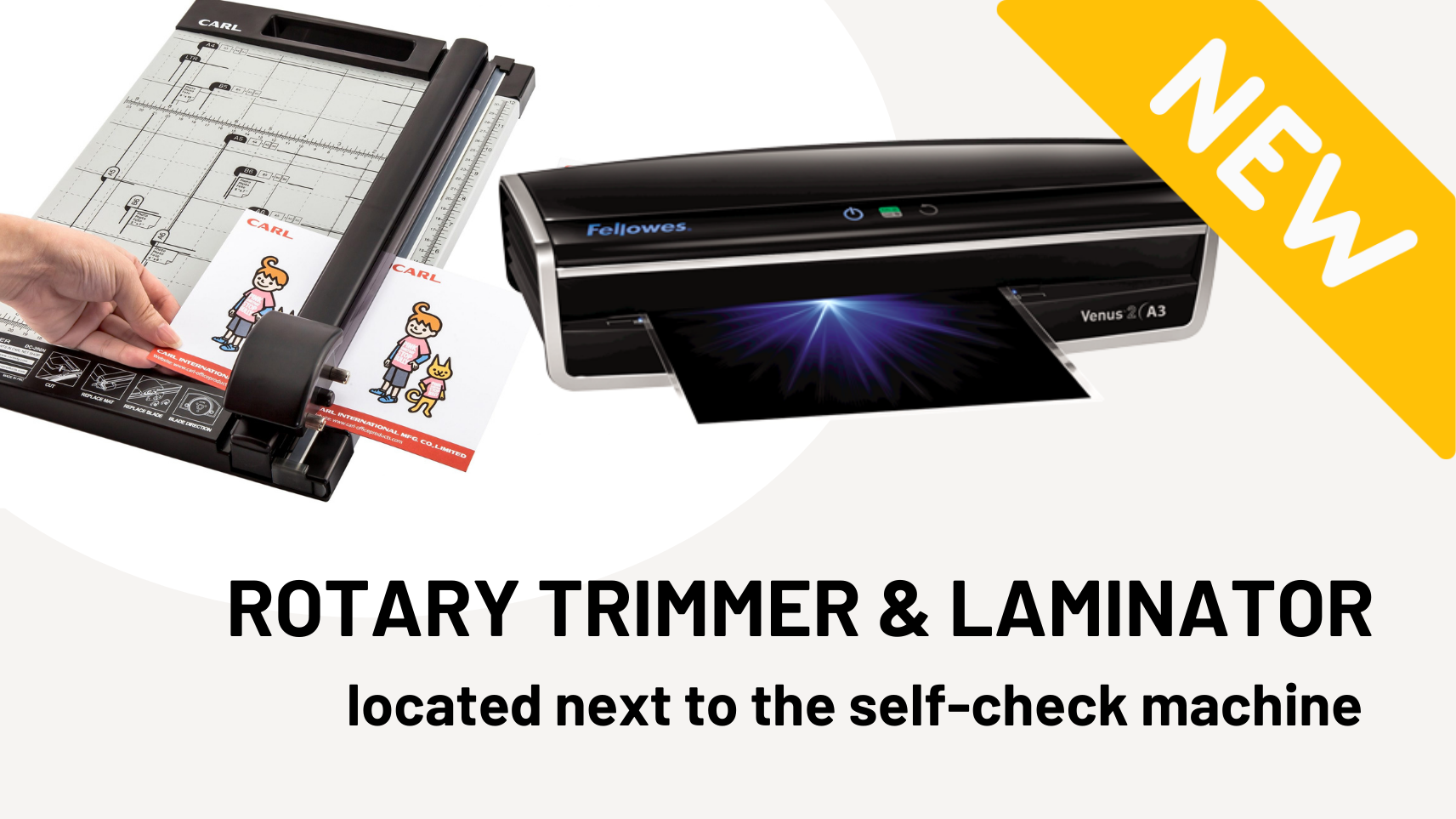 Preparing teaching kits and posters is easier now than it ever has been! The rotary trimmer and laminator are now available at the Library next to the self-check machine.
Students are required to use the laminating films from the Library to ensure that the films are compatible with the laminator. The laminating films are available from the library counter at $2.0 and $4.0 respectively for A4 & A3. For details, please click here.
In short, please ONLY use the laminating films available from the library.