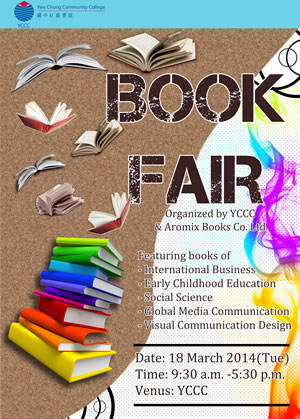 Aromix delegate found the book fair quite successful. The number of visitors was quite higher than the vendor's expectation. The transaction was also acceptable and the delegate was satisfied. Both staff and students bought the items they like on the spot.
Our academic colleagues were considered to know more about the vendor. In addition to our usual practice, academic colleagues also looked over the catalogues provided by the vendor. We may plan to have one other book fair in coming year.
| | |
| --- | --- |
| Date | March 18, 2014 (Tuesday) |
| Time | 9:30 am – 5:30 pm |
| Venus | Corridor, sofa area, YCCC |
| Vendor | Aromix |
| Content displayed | Books related to our AD programmes and some for leisure readings |
| History of YCCC-Aromix business | IT and Registry |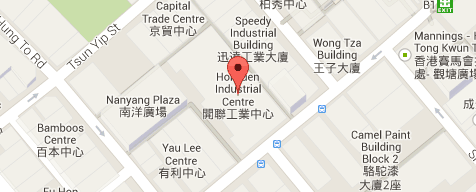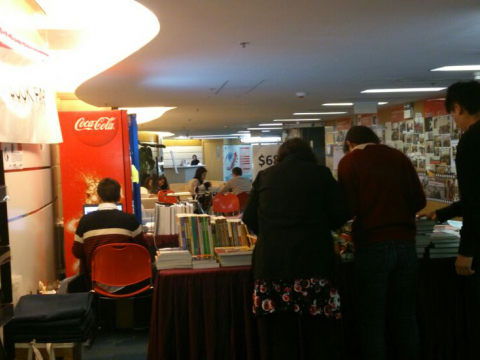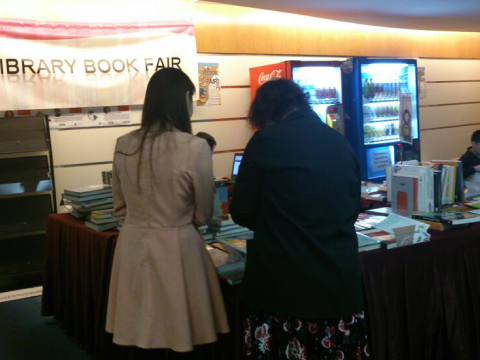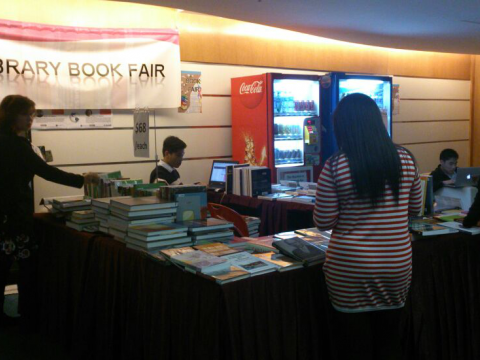 ---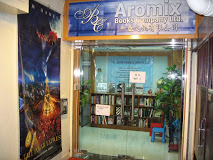 Brief note on Aromix
Located at Hoi Luen Industrial Centre 55 Hoi Yuen Road, Aromix mainly serves "Hong Kong, Macau and Mainland China community". Although their titles "are also available in major English Book Stores, University Campus Bookstores, Professional Book Stores, as well as Book Stores in Hong Kong Airport", Aromix has built up a global sourcing network helping users "to source some rare book that [we] could not find in any bookstore elsewhere" (from Aromix website http://aromix.ath.cx/)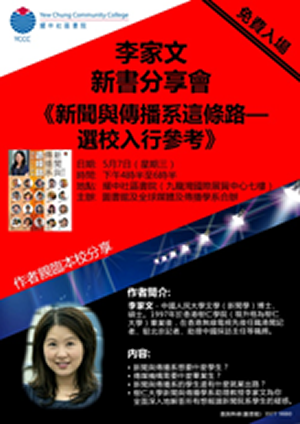 The J-Factor: Lessons for Future Media Professionals
A joint event co-organized by Global Media and Communication Programme, YCCC and the Library
Which types of students are the J-schools (journalism schools) particularly looking for? What kinds of graduates do local media outlets need? So what should media students expect in the job market?
In this book talk, journalism Professor Kaman Lee of Hong Kong Shue Yan University distills the important insights of different veteran media professionals and senior editors of major media newsrooms from Hong Kong, Taiwan, Macau and mainland China, who were interviewed for her newly released book to offer not-to-be-missed advice to students who are interested in studying journalism and joining the evolving media industry.
Along the way in this book talk, Professor Lee will also reflect on her own professional life, and on the shared wisdom, and occasional missteps, that have guided her in this J-field. This book talk (in Cantonese) is for all of you who want to learn more about the media profession and hear the best advice distilled from some of today's top media veterans about how they got it right, got it wrong, and came out on top—so we can too.
| | |
| --- | --- |
| Date | May 7, 2014 (Wednesday) |
| Time | 4:30 - 6:30pm |
| Speaker | Professor Kaman Lee |
| Moderator | Mr. Simon Li |
| Venue | Room 5, YCCC |
| Language | Cantonese supplemented with English |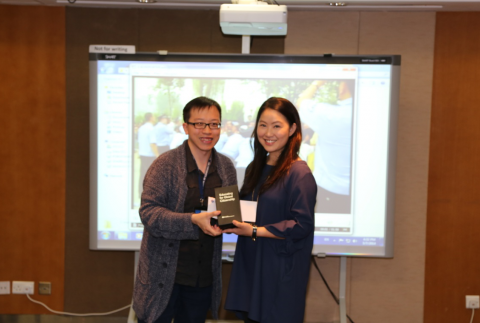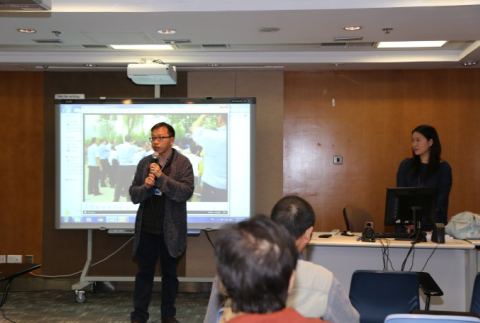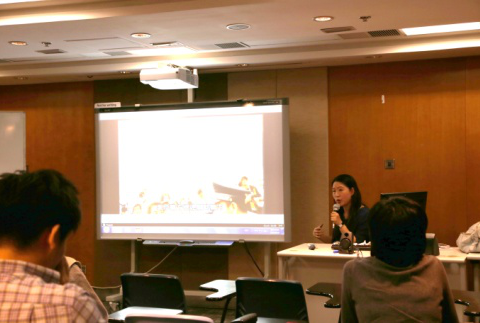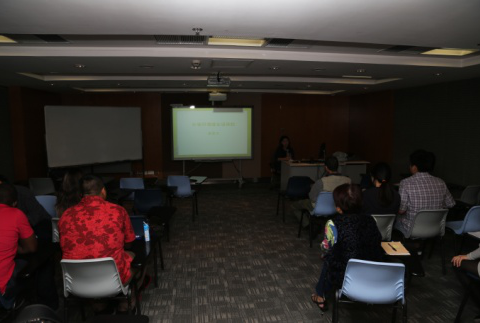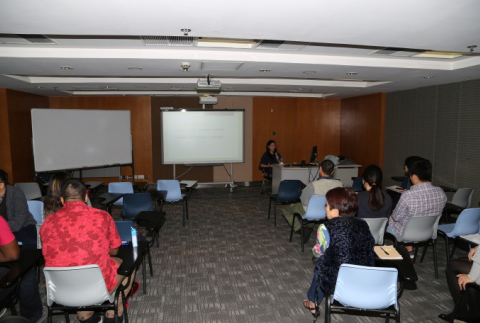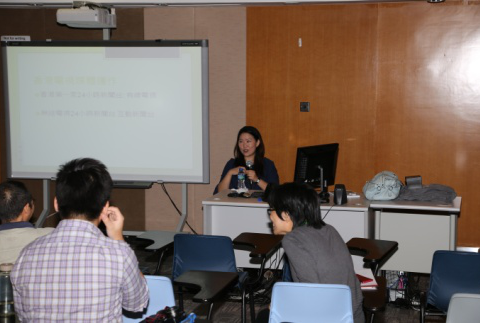 ---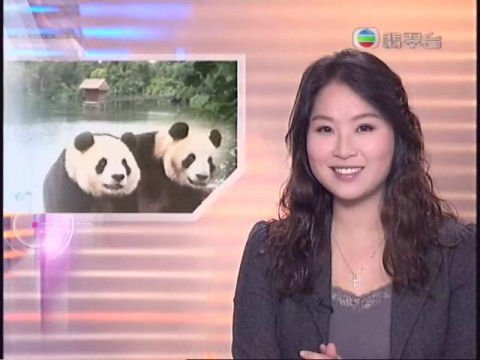 About Professor Kaman Lee
Professor Kaman Lee is currently Assistant Professor of Department of Journalism and Communication at Hong Kong Shue Yan University. Below is her brief biography.
Academic Qualifications
Ph.D., Journalism, Renmin University of China, Beijing
M.A., Journalism, Renmin University of China, Beijing
Dip., Journalism, Hong Kong Shue Yan College, H.K.
Work Experience
Radio Television Hong Kong
Commentator of TV program "News Review" (August 2011 -Present)
Digital Broadcasting Corporation Hong Kong Limited
Host of Radio program "DBC HOME" (June 2013-Present)
Television Broadcasts Limited
Assistant News Editor (July 2009- June 2010)
Assistant China Editor (April 2007-June 2009)
Bureau Chief of Beijing News Center
(May 2008 – Sep 2008, May 2007 - Sep 2007, Dec 2005 – Feb 2006, Nov 2003 – June 2004 )
Principal Reporter ( 2005)
Senior Reporter (2003)
News Anchor (2000-2010)
Reporter (1997)
Hong Kong Baptist University
Part-time Lecturer, Department of Journalism (Sep 2007 –June 2010)
[Sources: http://www.hksyu.edu/jc/dept/staff/kmlee.htm]
中國人民大學文學(新聞學)博士、碩士。1997年於香港樹仁學院(現升格為樹仁大學)畢業後,在香港無線電視先後任職港聞記者、駐北京記者、助理中國採訪主任及港聞組助理採訪主任,同時擔任新聞主播。曾為香港浸會大學及樹仁大學兼任講師,2010年中放下新聞界全職工作,擔任樹仁大學新聞與傳播學系助理教授。翌年開始在香港電台電視部兼任時事節目《時事摘錄》之「新聞定格」環節主持,負責新聞評論。現同時為DBC數碼電台任時政節目主持,並在RoadShow路訊網【博客巡行.專題新聞】定期撰文。
[Source: http://tc.wangchao.net.cn/baike/detail_841675.html]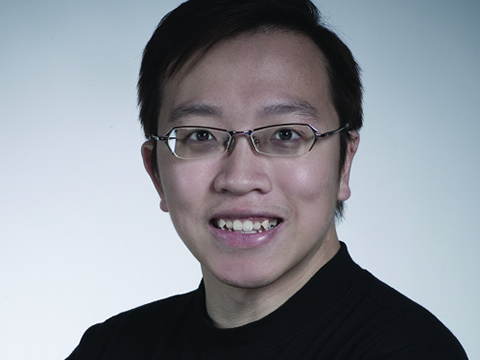 Mr. Simon Lee
Mr. Simon Li is a specialist in research on sensitive questions of corruption, focusing on political corruption and integrity violations. Before entering an academic career, he has covered a series of political and corruption scandals as a broadcast journalist in Toronto and guest hosted The Current, the flagship national current affairs show of CBC Radio (Canada's public broadcaster). Simon is currently the Head of General Education at Yew Chung Community College.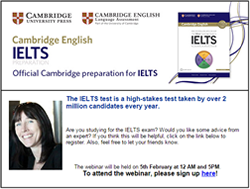 IELTS expert, Ms Pauline Cullen has taught in the UK, Spain, Hong Kong and Australia, and been working with Cambridge English since 1995.
The registered were strongly recommended to prepare their questions before joining this online event. The students registered for this online event might either join it in Room 11 reserved for this purpose or some other location arranged by Suzan. The session was video-recorded with our IT colleague.
| | |
| --- | --- |
| Date | Feb 5, 2015 (Thursday) |
| Time | 5:00 – 5:30 pm |
| Venus | Room 11, YCCC |
| Provider | Cambridge University Press |
| Coordinator | Ms Suzan Stamper |
| Supporting Units | IT and Registry |
---
Further information from two relevant organizations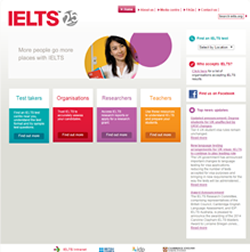 IELTS (International English Language Testing System) has been widely used. Below is a brief description from its website:
"IELTS was one of the pioneers of four skills English language testing over 25 years ago, and continues to set the standard for English language testing today.
IELTS is accepted as evidence of English language proficiency by over 9,000 organisations worldwide. Last year, more than 2.2 million tests were taken globally. IELTS is recognised as a secure, valid and reliable indicator of true-to-life ability to communicate in English for education, immigration and professional accreditation.
IELTS is jointly owned by British Council, IDP: IELTS Australia and Cambridge English Language Assessment through more than 1,000 test centres and locations in over 140 countries."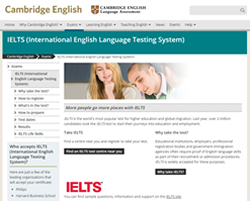 Cambridge English
According to Cambridge English experts, there are two imperative functions of IETLS:
As substantial evidence of your English proficiency;
Gain worldwide recognition for study, work, and/or immigration.
Get a meaningful, international result
"The IELTS scoring system is recognised globally, giving you a truly international result. You will receive a score of 0–9, with 0 being for those who did not attempt the test, and 9 being for those with a high level of English. Most universities accept scores between 6–7 as being suitable for undergraduate study in English.
The IELTS 9-band score system is consistent. It is secure, benchmarked and understood worldwide. Test materials are designed carefully so that every version of the test is the same scale of difficulty."